Industrial use
Already in mid 80'th Suntech delivered  the first sunlight simulators for climate chambers to Swedish automotive producers, SAAB and Volvo. Several more installations followed to both Volvo PV and Volvo Construction, and also to NEVS (former SAAB) in past 2 decades.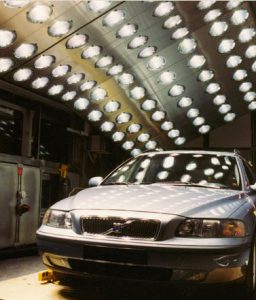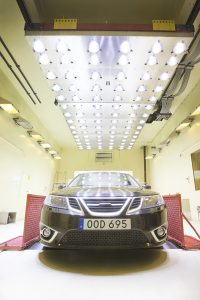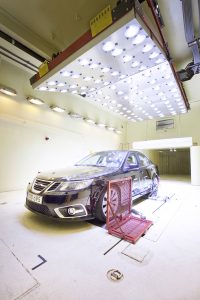 Research and Testing
The past ten years Suntech delivered sun simulators to laboratories and test centres at several universities in Sweden and UK for testing tolerance of various materials to heat and intense sunlight, and also testing some photochemical processes.
The sun simulator  replicates across the sun´s entire light spectrum, it provides both energizing light and delightful nourishing heat. Special UV-filters are included , so the low UV dose enables a safe and harmless sunbathing, without worrying about health risks. Spending time in the welcoming atmosphere of a sunroom, bathed in light and warmth, is relaxing, enhances wellbeing, and invigorates both mind and body.
The wellness segment operates under the business unit Sunwell. Please find more information at www.sunwellgroup.se
Contact us at info@sunwellgroup.se