header{background-color: #ffffff;}
Gas Infrared Emitter
The workhorse of our gas infrared dryers is the gas infrared emitter. We have a range of emitters designed for high lifetime, combined with optimal efficiency. Our installations are designed in order to be able to use any of the emitters from our product range.
In the market since more than 10 years, our E emitters, GemE (for Ircon-Solaronics systems, 143 x 200 mm) and GerE (for competitor systems, 150 x 200 mm), benefit from two high-technology screens for higher infrared efficiency and a solid ceramic material known for its excellent mechanical properties and offer around 10 % higher direct efficiency. The emitters are optimized thanks to a specific surface treatment to efficiently operate at high temperatures. Input power: from 4 to 12 kW.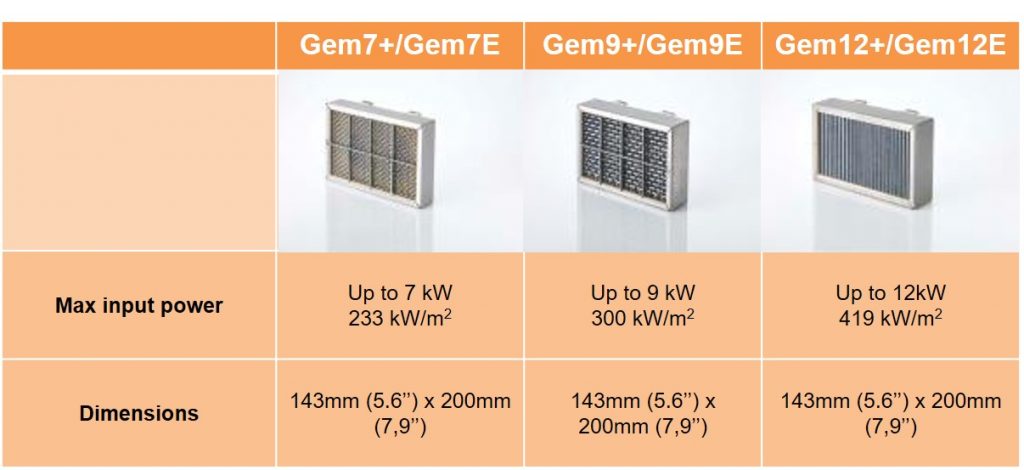 We also supply a range of lower power emitters and emitters for competitor systems, information available upon request.
Contact us: paper@ircon-solaronics.com
.footer{background-color: #fcfcfc;}