header{background-color: #ffffff;}
UniDryer® for high quality coated woodfree paper
Well suited for single side drying of paper & board grades above 130 g/m², UniDryer® provides a perfect combination of high intensity gas IR and air drying with the same dryer. When combined with an efficient air dryer to finish the drying and our ERS (Energy Recovery System) solution, energy savings of up to 50 % can be reached compared to traditional dryers. We have examples of such upgrades where the initial investment was paid back within a very short time (1 to 2 years).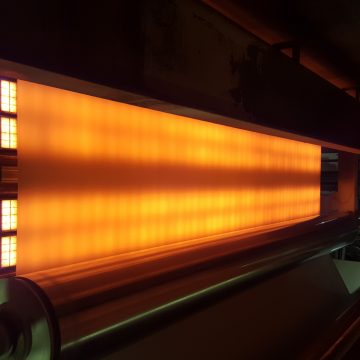 High intensity gas IR drying after blade coater
In order to achieve the required high drying intensity immediately after the coater, the GemDryer® is installed less than 2 m from the coating head. This limits binder migration and starts an intensive heating and drying of the coating layer.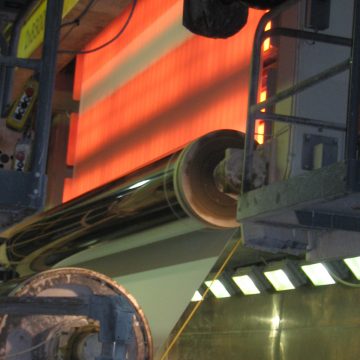 DryMaster™ with temperature control
This picture shows a DryMaster™ immediately after the coating head with TempArray™ temperature control.
The temperature measurement is used to provide direct feedback and adjust the local drying power in zones of 37,5 to 75 mm. This allows for adjusted drying rate in function of local cross-direction differences in coat application.
Imperfections in coating application can be compensated by adjusting the local drying rate and product quality deviations can be avoided by this advanced drying control.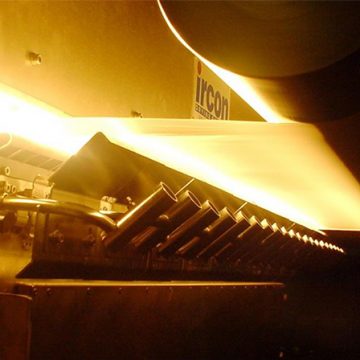 .footer{background-color: #fcfcfc;}