Audits & Simulations
PROCESS AND ENERGY AUDITS
Our process and field engineers have the required engineering expertise and equipment to perform energy audits and analyses of your drying process. During audits data is collected using the adapted equipment combined with customer input (sample measurements, DCS/QCS system, operator interviews, customer inputs).
Information gathered is typically listed below:
Temperature measurements along the drying/curing arch
Coating data (amount of coating, type of coating, specific problem encountered)
Process data (speeds, weight, moisture)
Analysis of combustion products for combustion evaluation and optimisation
Air speeds and air flows
Energy consumption (measurements, evaluation, consumption data)
Measurements together with simulations (see below) give a powerful method to analyse, predict and warranty the possible improvements in term of speed increase, quality and/or energy savings.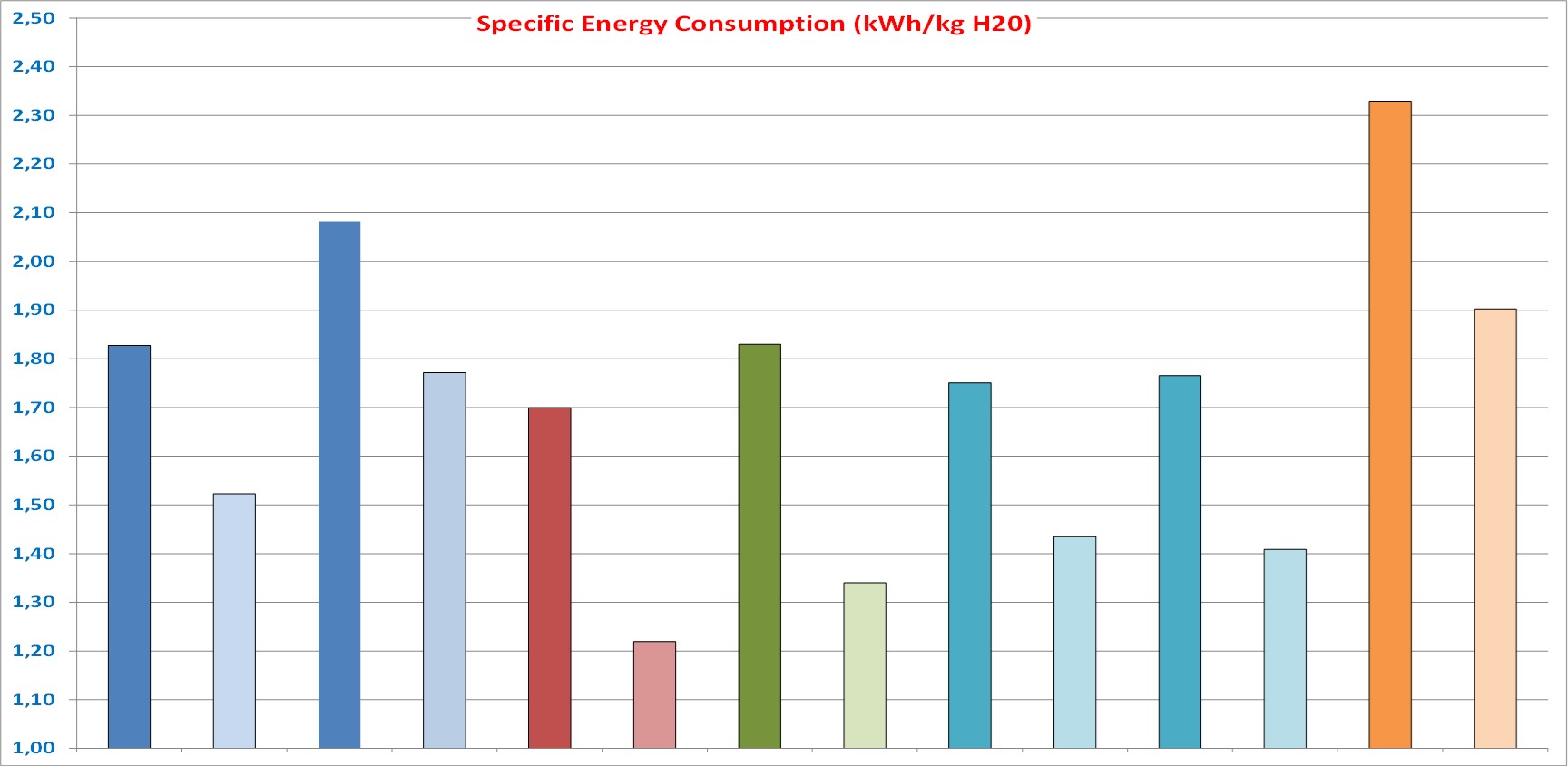 DRYING, HEATING AND CURING SIMULATIONS
Reliable evaluation of an existing process is an essential part of designing the right combination and size of a new system or an upgrade. In response, Ircon-Solaronics has developed house-made simulation tools where different types of drying/heating equipment (infrared, air dryers, air tunnels, steam cans) can be simulated and adjusted in size and location, as well as different coatings and other process data.
The program simulates the end-results as well the status at any point between the application of the coating and the end of the drying section. Detailed results are plotted, covering local evaporation rates, solid content, moisture and web temperatures. The results can be tuned to take into account parameters deviating from normal behaviour linked to specific process conditions, age of drying equipment and other influencing factors. This way, the existing process can be mapped close to perfectly.
Once the existing situation is well adjusted to the simulations, the same tool can be used for to predict the result of a new coater configuration, new process data, new or improved dryers or any other expected change in the scope of the process.
Both existing and new configurations can be simulated, as well as the location of the various items of equipment along the drying path. The simulation will show the web temperature, moisture and coating solids as a function of the distance from the coating application. The coating gel point can easily be located as the First Critical Consistency (FCC) point and Second Critical Consistency (SCC) point.
It is possible to check that the coating is not reaching critical conditions at any stage (such as boiling temperature). To check the simulation, data can be entered from existing production. If this data is available, the simulation is very accurate.
Our simulation tools are flexible and can be adapted to different processes, including Paper & Board, Metal Processing but also a large range of other applications.
We have for instance developed a specific module able to simulate paint drying and curing for mirror lines.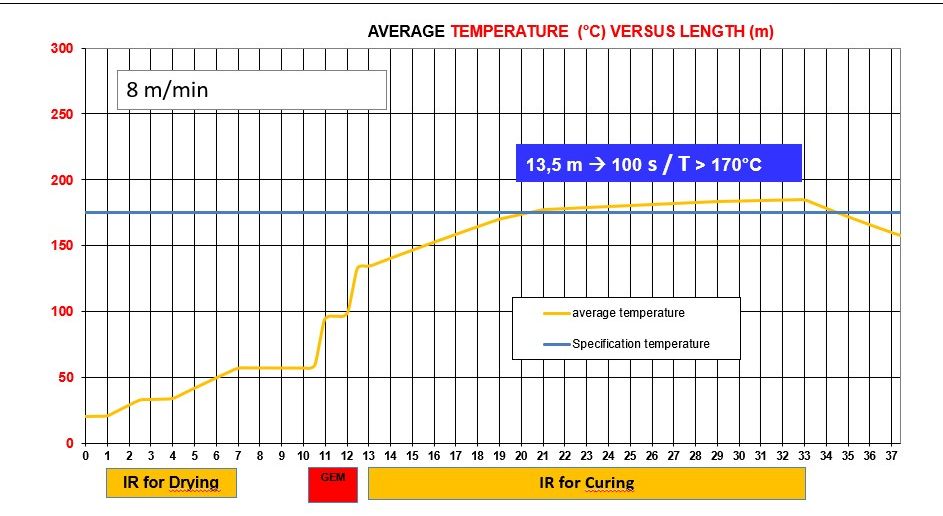 Mirror line : Curing time simulation
AIR FLOW ANALYSIS USING 3D FLOW-WORKS SOFTWARE
When designing the infrared and air dryers, extensive testing and simulations are required.
By using modern 3-D air flow and heat transfer software, the amount of testing can be minimised. Heat transfer details, air flow patterns and local air pressures, velocities and other thermodynamic properties are visualised in the Flow-work software used by Ircon-Solaronics. This permits more optimisation and shortens the development time.