header{background-color: #ffffff;}
During the last decade, there has been a large focus on developing new barrier functionalities in the Paper & Board industry. We have worked with most of the major P&B Groups to suggest & implement customized drying solutions for each specific case.
Specialty coatings and barrier coatings behave differently compared to traditional graphical coatings and may require a specific drying approach.
We have two products which are particularly suited for difficult coatings:
UniDryer® with alternated IR and air drying (usually gas IR)
DryMaster™, electrical IR with precise power control and integrated temperature control
Each of these products allow to achieve the following requirements:
Quick start of drying immediately after the application of the coating
Even distribution of

drying throughout the coating

layer
Gentle drying without reaching too high temperatures on the coat surface by a smart and adaptive power control along the drying arch
Some examples of specialty for which we have supplied solutions:
Barrier coatings for food grades to prevent migration of inks from recycled fibres
Barriers against water for liquid packaging
Glassine and release paper grades
Transfer paper
Pre-impregnated decor paper
Greaseproof paper
Cigarette paper
Label paper
Baking paper
When designing the optimal drying solution for your specific case we will study existing references and compare the different options including drying simulations which evaluate the evolution of temperature & dryness of the base paper or board and of the coating along the drying arch.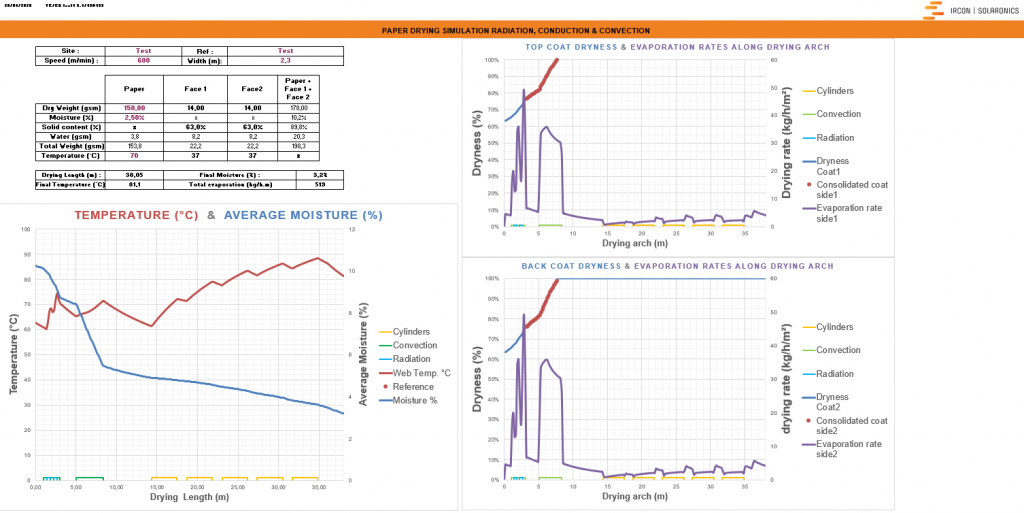 In addition, there is the possibility to make pilot trials in one of the pilot coaters equipped with our dryers or by using our trials hoods. Read more here.
Contact us :
UniDryer®
The best of gas infrared & air drying in one dryer
READ MORE >
---
DryMaster™
The combined eletrical IR & airfoil dryer with temperature actuator
READ MORE >
---
FoilMaster™
The effective air dryer with optimal uniform drying
READ MORE >
.footer{background-color: #fcfcfc;}