header{background-color: #ffffff;}
GemDryer®
Ircon-Solaronics GemDryer® is a gas infrared non-contact drying system consisting of high performance Gem emitters and Coanda blowing nozzles. This unique combination delivers optimal energy efficiency.
The high efficiency Gem emitters transfer the energy into the surface to be dried by infrared radiation. Thanks to their proven very long lifetime, machine uptime is optimized and the maintenance costs are reduced.
The Coanda blowing nozzles optimize the energy transfer by convection for each set of 2-row or 3-row burners.
GemDryer® system benefits from unique features for the best product quality: high power, high drying rate, operation at extreme temperatures, amongst others. It is easily integrated into your machine thanks to its extreme compactness. For the same drying capacity, the system is at least 30% more compact than any conventional system.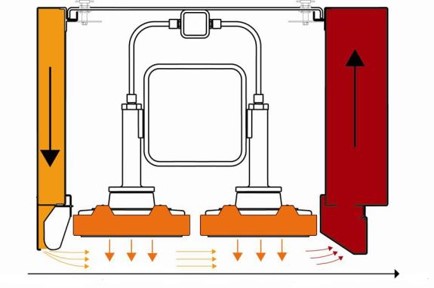 .footer{background-color: #fcfcfc;}