header{background-color: #ffffff;}
UniDryer® for drying of speciality coating after size press
Special coating with very delicate coating components requiring a good balance of drying by infrared radiation and convection. The drying include profiling capabilities as the last rows are profiling emitters allowing an integrated CD moisture control. Thanks to compact design, an important increase of drying capacity is achieved with limited space with excellent efficiency.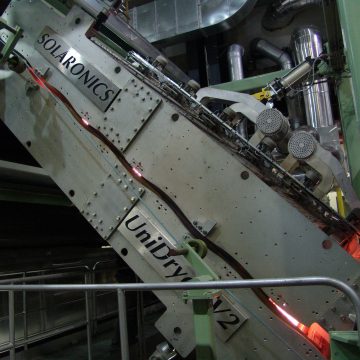 Pre-assembled drying arch for specialty paper
Before assembly on-site, the dryers are pre-assembled in our workshop. In this example, there is one face to face DryMaster™ after the size press, following by a TurnMaster™ for contactless web turning and the drying is finished by a 3 m long FoilMaster™ with floatation nozzles.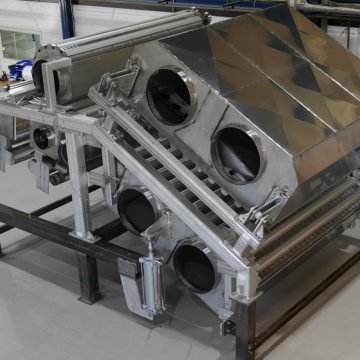 .footer{background-color: #fcfcfc;}